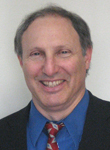 GARY S. FRIEDMAN is a shareholder of the firm and has practiced law since 1986. His practice focuses on business and corporate law, commercial and residential real estate, construction law, probate, trust & estates and employment law, including purchases and sales of businesses and residential, commercial and ranch properties; preparation and negotiation of leases; representation of homeowners associations; the handling of zoning, boundary, easement and title disputes and issues; quiet title actions; formation of condominiums and subdivisions; construction and owner-architect contracts; formation of corporations, limited liability companies, general and limited partnerships; and litigation of the above practice areas in state and federal court. Mr. Friedman also acts as a mediator, assisting parties in the resolution of their disputes.
Gary Friedman graduated with honors from the Benjamin N. Cardozo School of Law, Yeshiva University, New York City in 1986, where he received the prestigious Jacob Burns Medal as a member of the National Moot Court team and the Order of the Barristers as a member of the National Moot Court Honor Society. Mr. Friedman has been practicing law in New Mexico since 1994. Before moving to New Mexico, he practiced law in both New York and New Jersey, for law firms and as in-house counsel for a real estate development company.
Gary Friedman received his Bachelor of Science Degree in Industrial and Labor Relations from Cornell University in Ithaca, New York in 1980. After college, he worked for Mobil Oil Corporation in Beaumont, Texas from 1980 to 1983 as an employee and labor relations representative. For many years during his law career, Mr. Friedman was also a Director and Vice President of Kroy Holdings, Ltd., a Canadian real estate company which owned and leased hotel and retail space, and related commercial property in Calgary, Alberta.
Mr. Friedman has been an active volunteer in the local community. He is the President of the Board of Trustees of the New Mexico Museum of Natural History & Science in Albuquerque, New Mexico and has served in that role since January 2003. He is the Chairman of the City of Santa Fe's Board of Adjustment and has served on that Board from January 2000 thru the present time, which hears and decides applications for certain land use matters. Mr. Friedman is a past Board Vice-President and Legal Counsel for Temple Beth Shalom. He also served as the Board President and Board Member of Youth Shelters and Family Services, a non-profit assisting at-risk children in Northern New Mexico.
In his non-professional life, Gary Friedman coached youth baseball for many years and also enjoys playing basketball, tennis, golf and skiing.